Allan Johnson is a founding partner of Actium LLP.  Throughout his legal career, he has represented Fortune 500 companies on their most critical matters.  He is widely known as an expert on legal ethics.  He wrote the book (literally) on the subject matter.
After graduating from UC Hastings College of Law, Allan was recruited to Los Angeles' oldest and most prestigious law firm.  There, he handled litigation, appeals, white-collar matters, and discovery.  He rapidly became one of the most sought-after experts on internal investigations and e-discovery.
Allan has also worked in-house for a regulated entity, developing a further expertise in energy and public-utility law.
Allan is a professor of legal ethics at Southwestern Law School.  He lives in Pasadena with his wife and two children.
Boards & Commissions
[Coming Soon]
Community Service
[Coming Soon]
Practice Areas
White Collar
E-Discovery
Litigation
Regulatory
Energy & Utilities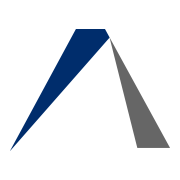 Bar Admissions:
California
US District Court, Central District, Cal.
Education:
UC Hastings College of Law
– Juris Doctor
Azusa Pacific University
– Bachelor of Arts