In the law, and in life, Mike Gatto has always felt a calling to improve how society works for its citizens. That calling led him to serve in the California State Assembly, where he won eight elections to serve four terms. That calling makes him a different kind of attorney, a problem solver focused on obtaining efficient, excellent results.
During his tenure in the Legislature, Mike Gatto served on the Banking & Finance committee, presided over Assembly sessions as Assistant Speaker, and chaired the Appropriations, Consumer Protection & Privacy, and Utilities & Commerce committees. As chair of Appropriations, he determined billions in spending each year. As chair of Consumer Protection & Privacy, he was involved in several innovative initiatives involving technology and cybersecurity. As chair of Utilities & Commerce, he guided landmark utility and energy policy, and regulatory reforms.  Along the way, he developed substantial expertise in each of those subject areas.
Mike was also the author of several landmark pieces of legislation in his tenure – and a total of fifty-five measures he authored became law.  He authored the first Rainy Day Fund, a savings account for the state, forcing the state to sock away money when times are good, so it needn't scramble so much when times are not so good. He authored landmark production tax incentives, to keep good entertainment jobs in Southern California, after a generation of lawmakers had tried and failed. He authored the only substantive Proposition 65 reform ever, which saved businesses from junk lawsuits. He brought $700 million to Southern California to clean up polluted groundwater. He authored a bill to allow families to avoid probate (and attorneys' fees), a bill the Howard Jarvis Taxpayers Association called one of the most important bills since Prop. 13. And, on a more fun level, Mike authored the bill that brought back the classic black license plates.
Before his election to the Assembly, Mike practiced law at Los Angeles's oldest and most distinguished firm, and previously served as a Congressional Chief of Staff, and in the administrations of three Los Angeles mayors.  Mike has achieved successful outcomes in a number of high-stakes cases before the California Court of Appeal, the California Supreme Court, the Ninth Circuit Court of Appeals, and the United States Supreme Court.
Mike Gatto currently advises Fortune 500 companies and small businesses on how to navigate the halls of power.  He guides investors and analysts on the political and regulatory climate, providing intelligence and forecasting trends that affect publicly traded companies.  Mike is also a fixture in the media, as a regular commentator on geopolitical matters for national news networks.
Affiliations
Order of Saints Maurice & Lazarus (OSSML)
Board of Directors, A-Mark Foundation
Board of Directors, California Legislature's Problem Solvers' Caucus
Speaker's Appointment to the California Delta Council (2017-2021)
Adjunct Professor, USC Unruh Institute (2017-18)
Senior Fellow, UCLA Luskin School of Public Affairs (2018-19)
Captain, California Guard
Notable Matters
Prevailed in a closely watched First Amendment case for a national news network.
Researched and drafted successful briefs for a landmark punitive-damages case before the United States Supreme Court.
Highly sought-after adviser for investment firms, on how to anticipate and predict California government outcomes.
Led a particularly hard-fought, successful effort to procure a multi-million-dollar contract with a Southern California county (among several other successful procurement efforts).
Advised on strategy, or served as spokesman, for five victorious, statewide, high-profile, ballot initiatives.
Achieved successful outcomes in several challenging and consequential land-use disputes against both private parties and government agencies.
Led the fight to preserve and enhance court funding, so our justice system can function properly.
Won a significant recovery for victims of a housing-fraud scheme, in a notable pro bono case.
Researched and drafted successful briefs in the Ninth Circuit in two insurance class-action cases.
Took multiple high-profile telecom matters through the CPUC and appellate process.
Secured the necessary California approvals for a major acquisition of a California utility.
Helped secure the necessary land-use permits for a landmark Southern California development.
Negotiated filming contracts and departmental changes on behalf of a Southern California charter city.
Authored successful amicus brief in a high-profile case before the Texas Supreme Court.
As Board Member, helped a publisher through an acquisition and buyout by a historic name-brand entity.
Advised a gaming company for the successful launch of its ground-breaking website.
Assists dozens of companies with their SLED procurement efforts.
Prevailed in a significant CEQA case on behalf of a public entity.
Won asylum in the U.S. for a Congolese Tutsi refugee, who faced terrible depredations back home.
In the Media
"Hard-working and effective" ~ Los Angeles Daily News
"Set the standard for ethics and transparency" ~ Cal Watchdog
"A too-rare instance of fiscal restraint and good sense" ~ Orange County Register
"Worthy" ~ The Los Angeles Times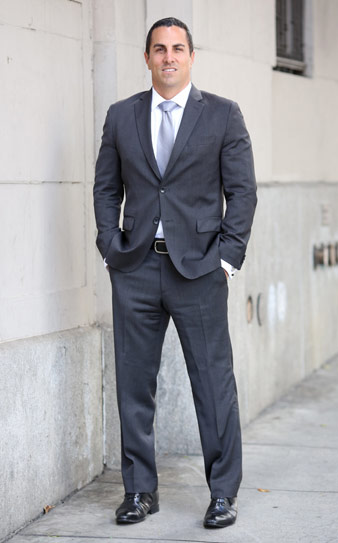 Contact:
Bar Admissions
California
U.S. District Court, C.D. Cal.
Ninth Circuit
Education:
Loyola Law School
– Juris Doctor, Magna Cum Laude
– Sir Thomas More, Loyola, and Dean's Academic Honors scholar
– Sayre MacNeil fellow
– Order of the Coif
University of California at Los Angeles
– Bachelor of Arts